Archive for October 2015
Let's get Halloween-ey!!  I loved Teen Witch well before I was even a pre-teen, but I recently felt the need to see it again. It's still so relevant!
Here is why my younger millenial friends should watch it: Imagine every 80's teen movie meets Grease and Mean Girls with a sprinkling of Hocus Pocus.
The Characters:
♠Louise, played by Robyn Lively who is super awesome in the role (and—I just found out—older half-sister of Blake Lively)
♠The creepy woman from Poltergeist also stars! (You know her; that voice is unforgettable)
♠Brad, the hot guy lead, looks like the better version of young Tom Cruise
♠Louise's little brother is Goonies-kitsch, fat, and super weird/funny
♠The mom is superhot, the dad is not. But they are both nerdy in typical 80s sitcom-couple style.
♠Special sightings of people playing high school students that may now be dead, like Lara Flynn Boyle.
Fantastical Cheesery:
♠Opening credits dream scene (romance-novel cringeworthy)
♠Locker room 80's aerobics dance number
♠The white rap boys in all their numbers
♠Really, all of the musical numbers
♠The big hair, the pink parade, the tutu tulle mini skirts. Bring me back! I was just starting school then, but I had similar outfits by the time I hit first grade and the pictures to prove it.
♠Like every teen movie that ends at prom, but the hairah, the hairah!
♠The Voodoo doll scene with the teacher is a display of brilliant revenge
Dialogue:
"I mean, everyone tells me I'm going to be a big heartbreaker when I'm older, but I want to be, like, now."
"I'm hot and you're not, but if you wanna get with me I'll give it one shot. TOP THAT."
"That is just too depressing to believe."
"Take note kitten, it doesn't really matter how others see you; it's how you see yourself."
"The price of fame and fortune is to be envied, then copied and finally discarded. I read it somewhere. Probably Rob Lowe."
Yes, kids, this really is an awesome flick. If you can't find it, watch it at my house as you nurse your hangover after #Halloween2015.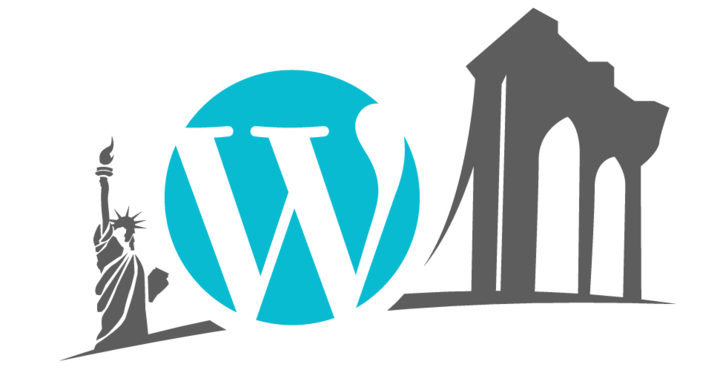 If you have a WordPress-based blog like me (which is the preferred platform for most Fortune 500 companies and individual entrepreneurs), you know that there is always room for improvement in functionality, SEO, gaining advertising space, and maximizing your presence on social media at precisely the right time for your targeted audience.
Introducing WordCamp: A three-day event next Friday (10/30) to Sunday (11/1) in NYC at the Marriott at the Brooklyn Bridge (333 Adams Street). The all-inclusive weekend fete features the best-of-the-best WordPress experts speaking in panels and giving presentations, with a peppering of parties to promote one-on-one conversations. The Friday pre-event portion is Contributor Day for volunteers and proponents of WordPress growth. It's included in the all-inclusive price, but requires a separate sign-up form located here.
Check out the schedules for the main events below:
The all-inclusive price for the entire weekend is a mere $40 per person. Purchase tickets here.
WordCamp welcomes all WordPress lovers of every skill level and role type. Calling all bloggers, developers, designers, business peeps and educators.
Most of my major relationships (3 out of my 5 boyfriends) involved me going after the guy. Sometimes guys are too shy to make the first move, so if you're semi-confident he's into you even just a little (and even if you only want to hook up with him), just go for it.
It's as simple as saying, "I'm into you." It's never failed me. If you want to be less obvious, just be flirty and gauge his reactions. My main point is, though, that guys are sometimes too shy to make the first move.
Don't be afraid to be ballsy and go after what you want.
Even if you get rejected (not likely if you're reading non-verbal clues accurately), you'll at least gain the confidence of having tried which will make you…
Good for the next one!